The next room is also rather unique. A tree is growing in the middle of it, and up through a hole in the ceiling. You are about to start looking at the gifts when an elf jumps down from a branch.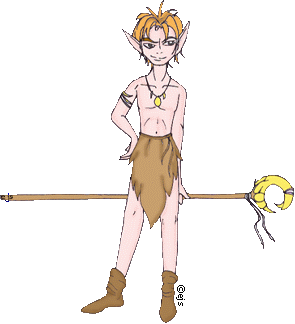 "Hey. I'm Raven. Here, you will find even more gifts granted to Saturn. Look around, and enjoy."

He leans against the trunk of the tree and watches you as you look around.